The best people.
The best technology.

About
Since 1979 we've been providing attorneys with the highest quality litigation services imaginable. We've built our business through a positive professional environment, hard work and total dedication, which has made us a preferred vendor for most major insurance companies. In addition, we're constantly striving to help our clients even more by staying on top of the latest technologies – including our Client Portal. The portal features online ordering, searchable Digital Records Library, up-to-date status of requests and more. It's easy, convenient and available 24/7.
Thank you for your part in our journey.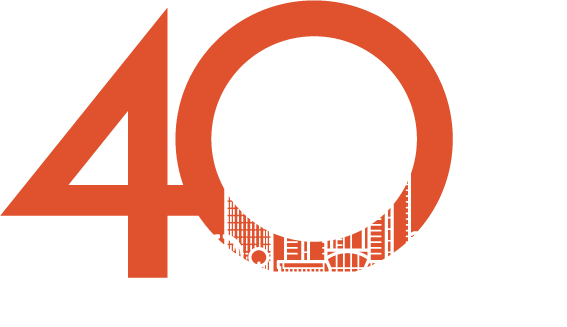 Our Team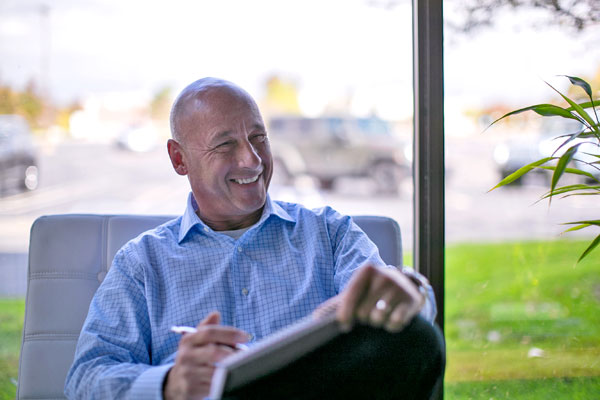 Larry Verbelun
President & CEO
Larry joined the company just two days after relocating to the US from Germany. So he knows a thing or two about adapting to changing environments. Which probably accounts for our continued growth under his watch. Managing a successful company and cultivating its ongoing development and enhancement takes serious dedication and drive – two words that exemplify Larry's work ethic. Which is good. Because in this line of work that means impressive and unsurpassed results for our clients.
Before assuming the role of president and CEO, Larry was instrumental in implementing the IT infrastructure and systems that would become the foundation of the company's comprehensive digital processes and later, the online client portal. Unfortunately, none of this has helped to improve his golf game. But true to his nature, he will never stop trying.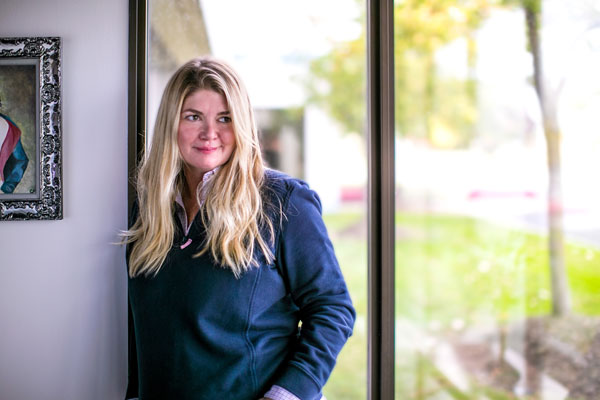 Christina Anton
Vice President & General Counsel
You can't be the best litigation services company without understanding the business of law. Christina recognizes that it is essential that RDS' clients receive accurate records as quickly and easily as possible. She's constantly working on ways to innovate and improve RDS's overall service and to ensure that RDS performs as an industry leader.
Christina also has an impressive and varied background, including working on the startup of a gourmet food and wine festival (not a bad gig), a successful career in advertising, and supporting major new business initiatives across multiple industries.
Christina is a member of the State Bar of Michigan, Association of Defense Trial Counsel (ADTC), Michigan Defense Trial Counsel (MDTC), and the Detroit Bar Association. She holds a BA in Philosophy from Wayne State University and a JD from Wake Forest University School of Law.
As you might imagine with credentials like that, she can read and write well. Math however? A slightly different story.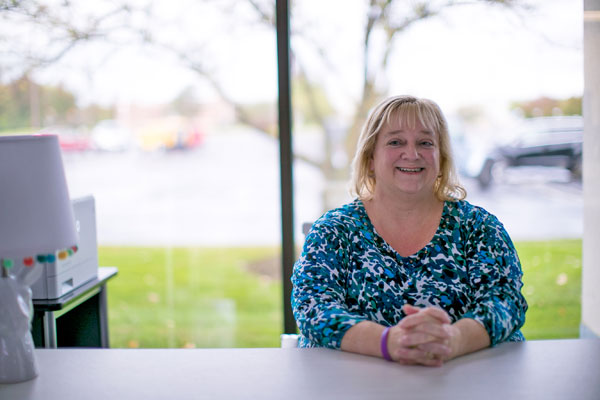 Wendy Kovacs
Database Integrity, Team Training & QC, Mail Logistics
Where would we be without Wendy? In addition to making sure our database is always updated and accurate, and managing the mail logistics team, she also works on cross-training employees throughout all departments and keeping tabs on quality control.
How does she manage this and demonstrate her commitment to motivating employees on a daily basis? Easy. She's been doing this for over 30 years. So, it's safe to say she's learned a thing or two.
Wendy's unique knowledge and skills are a direct result of literally having held nearly every position within the company. Her experience and perspective are key to her commitment to continued learning and making sure that comprehensive training is always a priority. In her free time, Wendy enjoys traveling with her family. And with all she does here? She deserves it.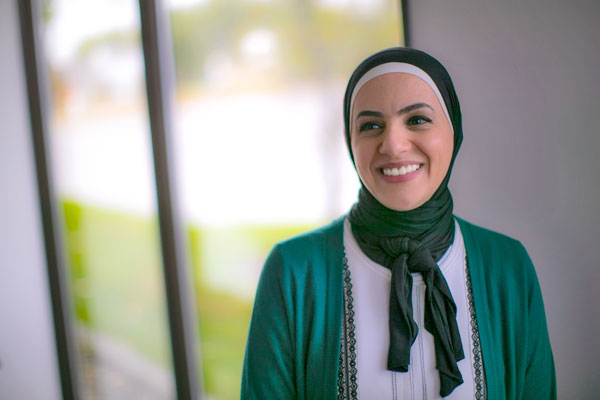 Manal Abedrabbo
HR, Information Compliance, Purchasing
Manal impresses us more every day. Not only does her extensive knowledge of our business help her to bridge our people with our products, but her background in healthcare privacy and security means that she is vigilant about the confidentiality and security of all documents that we procure on behalf of our clients.
If that weren't enough, Manal also oversees the accounts receivable and purchasing departments as part of her daily operations. Which means she builds and maintains solid relationships with our clients and vendors.
In August of 2016, Manal successfully completed her Master of Management Degree at Davenport University. We're proud of her. But not surprised. The long journey she is continuously on to always improve herself through learning new things has become a mainstay of her time with us.
Her favorite quote pretty much sums her up as a teacher and advocate for her fellow employees: "Tell me and I forget. Teach me and I remember. Involve me and I learn." – Benjamin Franklin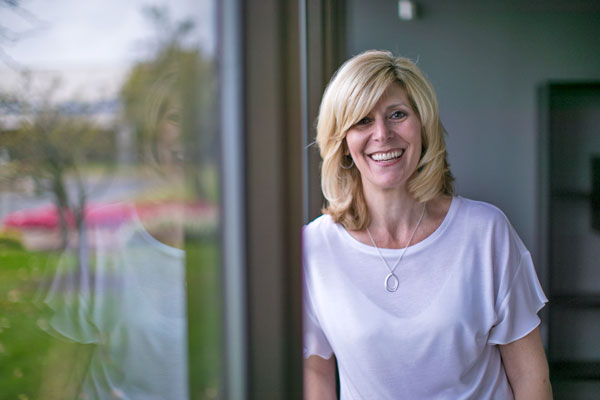 Victoria Richmond
Supervisor, Data & Mail Processing
Vicki wears many hats. And wears them well. Her extensive knowledge of both internal processes and the nuances and needs of each client is nothing short of incredible. But not surprising. She's been with us for over 17 years. And she has been instrumental in being a real leader as we moved from a paper-based model to a digital one.
Outside of work, Vicki enjoys being active, exercising, playing tennis, and visiting her family's favorite vacation spot on Lake Michigan. Which we think is one of the greatest lakes in the world. But we're biased.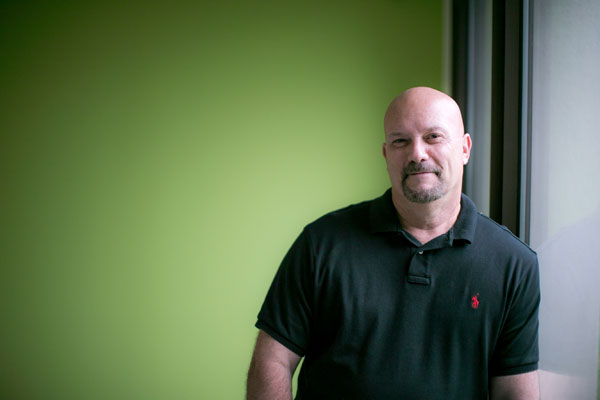 Mike Sullivan
Supervisor, Information Intake, Document Processing & Delivery
We may be digital. But we still get mail and need to deliver records to our clients – whether digitally or in paper format. That's where Mike comes in. With more than 35 years of experience at RDS, Mike's knowledge of all aspects of the record procurement process gives him the keen ability to assess and efficiently tackle any and all challenges that come his way. He's also constantly evaluating our existing processes and developing new ways to improve them.
For example, Mike played a key role in managing the planning and rollout of completely digitizing RDS' record management system, which was instrumental in bringing both status and digital records together in the newly integrated Client Portal.
If Mike's not in the office, he's probably enjoying the outdoors. Most likely somewhere in Northern Michigan.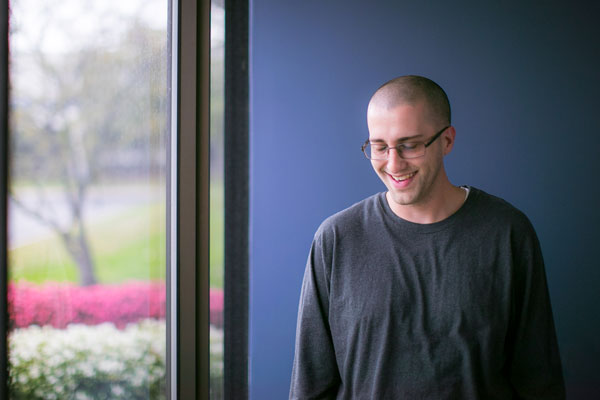 Jeff Lewis
IT Manager/System Administrator
Hey. We're a digitally based company. We need the best IT guy. And we've found him. Jeff Lewis joined us in 2008. And now he manages most of our technology, including our extensive database, software, hardware and proprietary online systems. The relationships he's built with technology and equipment vendors ensure that we always have the best and most efficient tools to do the job. And as if that wasn't enough to keep him busy, he also runs an internal cybersecurity training program for all employees that's crucial to maintaining the data security that our clients depend on.
Jeff loves comedy shows and is a huge football fan. He loves to root for The Ohio State University. Just kidding. He is a die-hard Michigan Wolverines guy. We're pretty sure he tries to pretend OSU doesn't exist.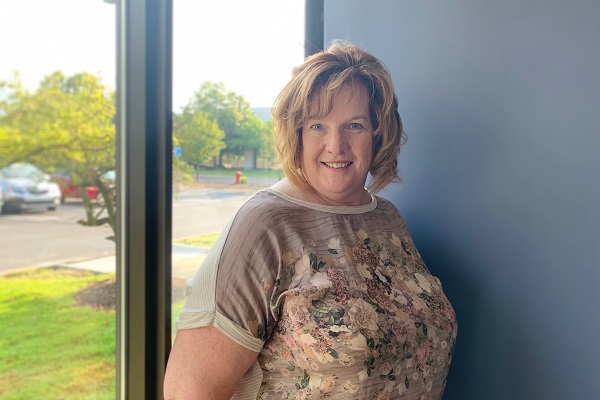 Karen Barbier
Supervisor, Client Services
If you're a client, then you know Karen. And Karen knows you. Maybe from the firm you were at before this one, and probably your dog's name too. We're not sure how she can remember all of this stuff, but she does. What it means for our clients is that in addition to being a friendly person to talk with, Karen knows what you need, maybe before you do, and she has her team of knowledgeable Client Liaison Specialists ready to assist you. After all, she has over 25 years of experience leading teams and building great relationships with clients. Which we think is pretty amazing. When she's not doing all of that, Karen enjoys spending time with her family and spoiling (oops, meant playing with) their dog, Kobe.